Platform Team Managers - Laerdal Medical
Saving more lives — together
Laerdal has embarked on a journey to build our future products on platform technology, to be quicker to market with new products and deliver more modular products. To continue this journey, we have started establishing closely cooperating platform teams with great leadership to take us there. This is an exciting opportunity at the center of our innovative technical environment.
How we work;
From our makerspaces we work close with our users and do rapid prototyping to test hypothesis around user needs. Our products are complex electro-mechanical systemsbased on cutting edge technology, and continuously pushing the boundaries of what our products can accomplish to help saving more lives. It's challenging to build a human body, but we love a good challenge.

The Platform Team Manager will be heading up a team of developers and is accountable for the technology platform team's overall success, both from a development and strategical point-of-view. You will be shaping the team and acquiring the right talents needed to fit the purpose of the platform. The Platform Team Manager works with a cross-functional team to continuously develop the platform to make sure the capabilities best meet its strategic goals.
The position of Platform Team Manager reports directly to Director of Physical Platforms. We are looking for two managers; one for each of the following teams:  

1. Anatomy and Structure Team are a talented group of engineers tasked with developing and securing cutting-edge technology for our physical, humanoid patient simulators and training manikins. Our team is dedicated to creating and owning the technology behind the physical infrastructure and visual appearance of our products.
With a strong foundation already laid, our team is actively working on our first projects with a crew of senior and junior engineers. We are currently developing a new modular endoskeleton and scalable multi-port quick-connect couplings for our future products. To achieve progress on a daily basis, we rely on rapid prototyping in our Hardware Technology Platforms workshops, close collaboration within the team, creative development sprints, and of course, lots of celebratory cake!
We can't do it alone. We need more talented and creative members to join our team and help shape the future of engineering at Laerdal Medical. With your help, we can continue our visionary development roadmap and solidify our position as leaders in the medical technology industry. So come join us, and let's create the future of healthcare together!
2. The Packaging Team plays a vital role in our company's success by developing innovative, sustainable, and user-friendly packaging solutions for all our product. Our team's responsibilities extend beyond just new product launches, as we also work to maintain and update our existing product portfolio to meet the ever-increasing expectations of the market and regulatory bodies.
Since our establishment in 2022, our team has been expanding our capabilities and expertise to better serve our customers. We provide custom made suitcase and transportation solutions that prioritize the needs of our customers while also striving for optimal and sustainable transportation practices.
To achieve these goals, we have recently welcomed a new colleague to our team who specializes in design, and we are actively seeking a talented developer or mechanical engineer to join our core team. By bringing together diverse talents and expertise, we are committed to providing the best possible packaging solutions for our customers, now and in the future.
Responsibilities:
Together with director of physical platforms, define the capabilities in the scope of the platform team.
Establish platform team with required capacity and competency.
Manage and build the platform team and onboard new resources.
Consults with the development teams, other platform teams, and other relevant stakeholders to understand the development needs.
Aligns the scope with other technical platform teams with dependencies and interfaces to the platform team.
Translates the development needs to tasks with acceptance criteria.
Sets the key priorities and drives the development towards the vision.
Consults with technical resources, to ensure that technical requirements are captured and accounted for in the roadmap.
Monitor performance – take appropriate action when opportunities or risks are identified.
Together with the CTO office, plans, prepares and communicates the platform direction and scope internally to the relevant stakeholders.
Your accountabilities will be:

Strategic planning and technical assessment - Establishing and owning the Roadmap. Create and communicate the roadmap to the development team and key stakeholders. Act as an ambassador for the platform capabilities.
Developing the scope and defining the team backlog. Identify and translate needs to the development team. Prioritize the backlog.
Identifying key objectives and needs, based on inputs from the team and the various stakeholders across the organization.
Technical oversight. Possessing solid technical understanding and oversight – guide the team and set direction.
Delivering highly available, scalable and cost-effective platform capabilities - at the required time, quality and cost. Owns the capabilities, the timeline of deliverables and the performance metrics.
Lifecycle management and continuous improvement of their components and capabilities
Evaluating and managing technical providers and partners.
Providing adequate documentation and guidelines for using platform capabilities.
Delivering scalable, ready for reuse, API/MPI (Modular Physical Interface) ready and data capturing capabilities
Ensure high quality and sustainability focus on all deliverables
Qualification we'd like you to have:
A relevant degree in Science or Engineering, preferably with a mechanics, material or similar focus.
In addition, you have:
Experience with multi-disciplinary product development on hardware products.
Great leadership skills - guiding technical teams.
Strong analytical skills and a strategic focus and mindset.
Very good collaboration and social skills.
Excellent communication skills in English, both written and verbal.
Some of what we can offer you:
A salary, pension scheme and insurances goes without saying!
A job with a purpose and cutting edge technology.
Being at the heart of innovation and building your own team.
An international office environment collaborating with colleagues around the world.
A creative, diverse and inclusive working environment.
Great opportunities for growth and personal development.
Office location close to the centre of Stavanger.
Company benefits such as "hjem-jobb-hjem", indoor bicyle garage and workshop, wardrobe with towelservice, company cabins and many other great things!
---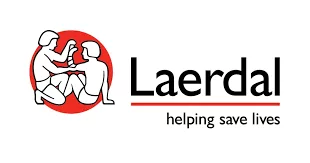 Laerdal Medical is an international market leader in training and therapy products for emergency medicine and critical care. Our products and services are used by hospitals, ambulance services, first aid organizations, educational institutions, and others around the world. We are a dynamic and energetic organization consisting of people from a wide variety of cultures and backgrounds. By 2030, we have a goal of helping save one million more lives. Every year.
Steder

Søknadsfrist

April 11, 2023

Selskap

Laerdal Medical AS

Arbeidssted

Tanke Svilands gate 30, 4002 Stavanger
Platform Team Managers - Laerdal Medical
Saving more lives — together
Laster inn søknadsskjema