Lead Product Manager - Laerdal Medical
The Community Segment team is looking for a skilled Lead Product Manager. Come join us!
The Community Segment team is helping improve survival in the community. By 2025, 50 million community lifesavers shall be prepared, supported, and united as first responding teams to quickly respond to time-critical emergencies with quality care, every year.
As a Lead Product Manager in the Community Segment team, you work with and drive a high-performing product team in continuous discovery- and delivery of desirable, feasible and viable solutions that will help mobilize bystanders. Often in collaboration with strategic alliances and partnerships.
While the team works closely together and is jointly responsible for the value proposition and business model's success, you are accountable for its viability and, together with the designer, its desirability. This means you contribute to your team with solid knowledge of the industry, market, and the various business constraints, as well as with deep insights of whom you deliver value to. You are clear on which outcomes to achieve, you generate evidence with the team through continuous discovery, translate that evidence into insights, and deliver impactful solutions aligned with our business objectives, mission, and sustainability goals.
The Lead Product Manager role goes beyond this sphere of accountabilities. This role is the "right arm" of Product leadership in the Community Segment team, ensuring strategic alignment across the unit's portfolio and supporting the definition of its objectives. It is usually called a "player-coach" role because of its additional accountability for coaching the PMs in its unit, therefore helping develop 1-3 PMs.
Accountabilities
Business case and P&L of your solutions
Continuous discovery and delivery of new solutions and continuous improvement of existing ones
User, customer, and partner satisfaction
Product Lifecycle Management
Ensuring effective collaboration between your team and other teams (e.g. Product teams, Segment teams, Platform teams)
Ensuring the known technology, value, and business risks are minimized
Coaching Product Manager(s) in your unit
Responsibilities
Define and drive the vision and strategy for your products
Communicate this strategy and establish a shared vision with relevant internal and external stakeholders
Lead a cross-functional team in the discovery, delivery, and continuous improvement of impactful products that drive outcomes
Proactively define, analyze, and monitor metrics to measure the success of your product
Connect the dots between the outcomes you want to achieve with your team, its tactical execution, and how that relates to other solutions and current developments. Ensure alignment of insights across the unit (and relevant product teams), and link them with the product strategy
Continuously improve how the team is discovering and delivering
Create and develop relationships of trust with partners and customers
Support SMS with relevant information about your solutions which may include vision, strategy, updates, customer insights, etc.
Support Product Marketing Managers with relevant insights and information, as well as the launch of improvements or new solutions
Driving a culture of intrapreneurship and high-performance, with a strong focus on responsible experimentation and learning
Support leadership with recruitment of Product Management talent across the company
Qualifications
Master's degree in Business Administration/Management, Product Management, Economics, Marketing, Engineering, Computer Science, Design, or equivalent practical experience
Minimum 3-5 years of work experience with technology-powered products as Product Manager, Product Designer, Technical Lead, Product Marketing Manager or similar
Skilled in techniques and methods of modern product discovery and product delivery
Excellent problem-solving, organizational, and analytical skills
Excellent communication and presentation skills
---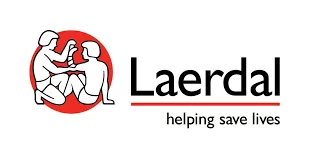 Laerdal Medical is an international market leader in training and therapy products for emergency medicine and critical care. Our products and services are used by hospitals, ambulance services, first aid organizations, educational institutions, and others around the world. We are a dynamic and energetic organization consisting of people from a wide variety of cultures and backgrounds. By 2030, we have a goal of helping save one million more lives. Every year.
Steder

Søknadsfrist

2022-08-07

Selskap

Laerdal Medical AS

Arbeidssted

Tanke Svilands gate 30, 4002 Stavanger
Lead Product Manager - Laerdal Medical
The Community Segment team is looking for a skilled Lead Product Manager. Come join us!
Laster inn søknadsskjema