Global Product Marketing Manager - Laerdal Medical
Marketing driven by mission and impact
On behalf of Laerdal Medical we are recruiting a global product marketing manager who thrive working in a fast pace environment with global colleagues, and wearing multiple hats - from developing copy to presenting to creating and executing go-to-market plans, collateral and campaigns - together with passionate and energetic team-players who are eager to tackle new and exciting challenges to drive adoption on a global scale, and have fun doing it!
At its core, marketing at Laerdal is driven by mission and impact. We approach marketing in a way that centers around helping our customers succeed through: improving patient safety and reducing risk, improving training efficiency and competency, and enhancing the educational environment.
Some of the key responsibilities for the position will be:
Drive Strategic Marketing - you partner with product management, sales and the broader marketing team to define the market opportunity through market analysis and segmentation.
Own Go-to-Market - you will oversee developing, executing, measuring, reporting and fine-tuning the product and segment launch strategy.
Know the Market - you are obsessed about customers, how they buy and their buying criteria; you are the authority on your competition and how to leapfrog them.
Tell a Story - you will be in charge of product positioning and messaging that differentiates Laerdal products and solutions in compelling ways.
Communicate Results - you will dive deep into data and create a framework to measure ROI effectiveness for all GTM programs, track results and continually optimize.
Who we envision will fit this role
You are experienced at driving strategic marketing activities. You are an effective communicator who is equally comfortable in supporting cross-functional colleagues as you are putting together a thoughtful product marketing go-to-market strategy. In addition you have a track-record for developing marketing plans, messaging and customer-facing deliverables. Experimentation, testing, and iteration fascinates you. And most importantly, you know how to connect with customers.
Other qualifications:
Bachelor's in marketing or related discipline
5+ years of product marketing experience
Extensive experience with digital product marketing
Proven ability to drive comprehensive market and competitive research
Empathy for customers, and passion for helping them
Self-starter personality and comfortable with ambiguity
Proven ability to convey complex concepts in simple terms
Superior written communication skills - you should be a master storyteller
Excellent people and management skills to interact with staff, colleagues, customers, cross-functional teams, and key partners
Willingness for some business travel
Connect with our mission of "Helping Save Lives"
Some of what we can offer you
A job with a purpose and a company working with cutting edge technology.
A multicultural and global working environment, you will interact with colleagues located around the world.
A creative, diverse, and inclusive organization.
Great opportunities for growth and personal development.
Local welfare program with company benefits and many other great things!
---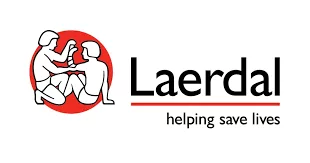 Laerdal Medical is an international market leader in training and therapy products for emergency medicine and critical care. Our products and services are used by hospitals, ambulance services, first aid organizations, educational institutions, and others around the world. We are a dynamic and energetic organization consisting of people from a wide variety of cultures and backgrounds. By 2030, we have a goal of helping save one million more lives. Every year.

Steder

Søknadsfrist

June 06, 2022

Selskap

Laerdal Medical AS

Arbeidssted

Tanke Svilands gate 30, 4002 Stavanger
Global Product Marketing Manager - Laerdal Medical
Marketing driven by mission and impact
Laster inn søknadsskjema